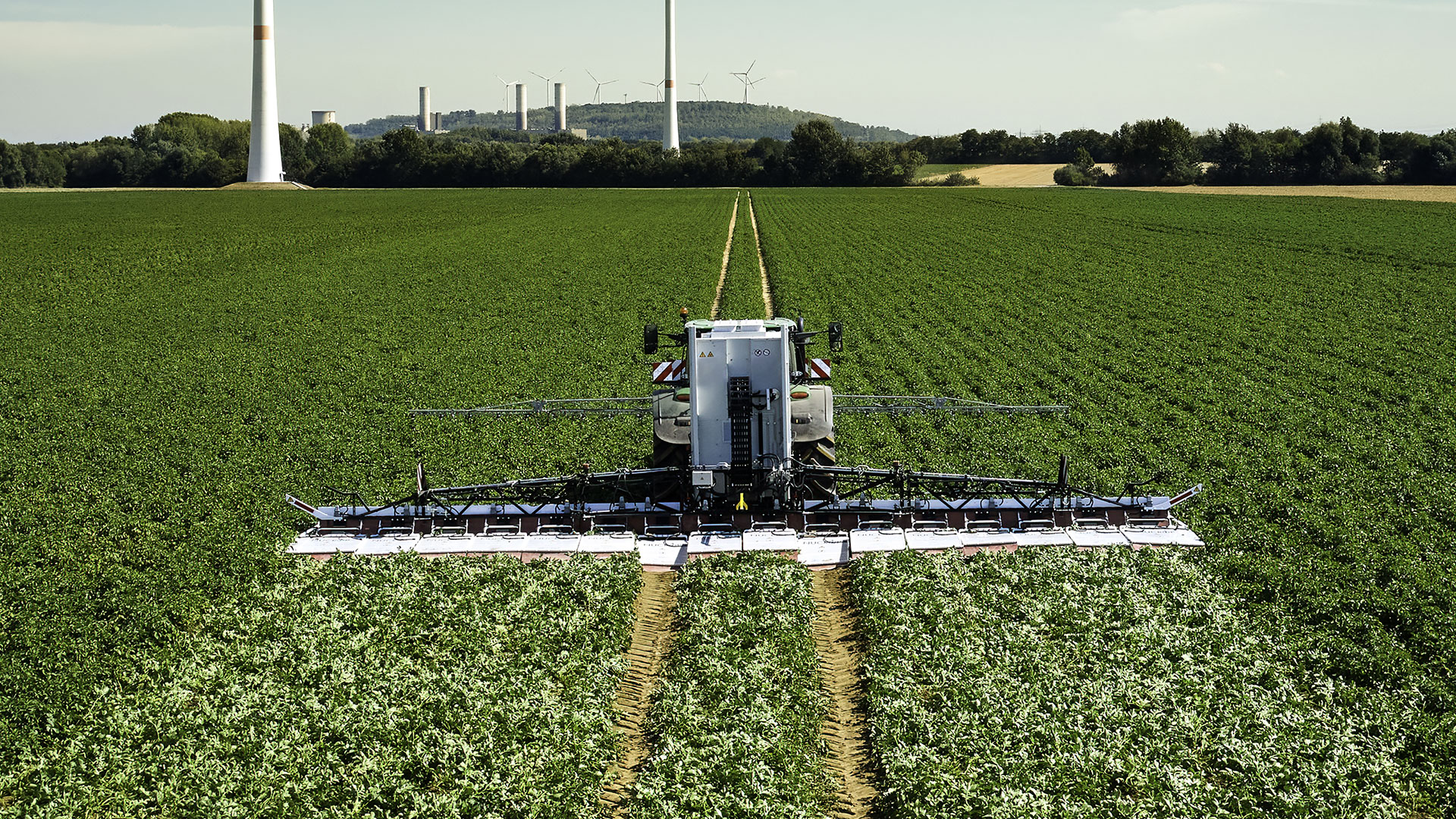 Fast and safe desiccation.
The volt.apply system enables the volt.cube to be used in a wide variety of cultures and applications. The term volt.apply system describes the different applicators that have been developed for different applications.
volt.apply applicators transfer the electrical energy into the plants. What sounds so simple and trivial is perhaps the most innovative element of Hybrid Herbicide technology.
The energy efficiency of the volt.apply system in combination with the volt.fuel and the enormous working widths possible as a result make crop.zone Hybrid Herbicide technology a very good alternative to conventional siccation methods.
The volt.apply POKA especially for potato desiccation
The volt.apply INCO is the optimized applicator for cover crops
The volt.apply CERA especially for the desiccation of cereals
Transfers the electrical energy
to the plants

Available in 9 or 12 meter working width

Between 84 kW and 112 kW electrical output power on volt.cube

For all track widths of the tractor

Potato siccation regardless of the distance between the dams
Feel free to call us or contact us via the contact form.
We will be happy to answer your questions personally.